The email from Claris made it clear. If I was going to get my FileMaker 18 Certification I better do it soon because the last day for the exam would be May 28, 2021. Even though I was certified in every version from 7 through 14, I kept putting off taking the exam when version releases started coming out at an accelerated pace after v14. But 18 was different from the others. It was marking the end of an era of FileMaker Certification exams as we knew them. This made me not only schedule the exam with only weeks to spare, but also reflect on my personal journey down the road to FileMaker 18 Certification.
It's all about the journey, not the destination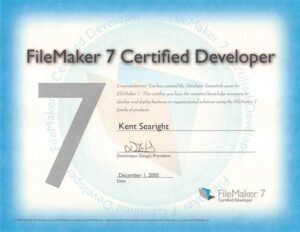 I became a FileMaker 7 Certified Developer in 2005. It came at a time when I was determined to transition from a career in commercial printing to a full-fledged FileMaker consultant. It seemed like my timing to make the transition couldn't have been better.
FileMaker, Inc. (now Claris International Inc.) had radically changed its FileMaker Pro product with the release of version 7. The FileMaker community was abuzz over all the new possibilities that FileMaker Pro 7 brought – the Data Separation Model, the Anchor-Buoy Method, just to name a few. 
the Journey to turning pro begins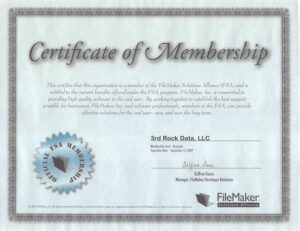 My journey as a professional consultant started off shortly after becoming certified by subcontracting to other developers. In 2006 I formed 3rd Rock Data, LLC and started building my own customer base. By 2007 my company had become a FileMaker Solutions Alliance member (now known as a Claris Partner).
The first of many DevCons To Follow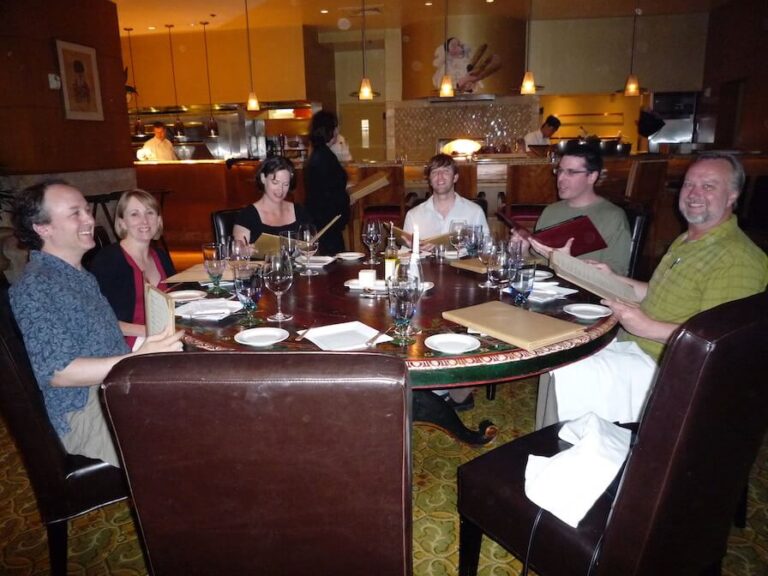 My first FileMaker Developer Conference was in Phoenix, AZ in 2008. I was like a kid in a candy store when it came to choosing which sessions I wanted to attend. It was so inspiring to take part in the casual impromptu discussions between and after sessions with the members of the community who were known for their innovation and their generosity when it came to sharing ideas that would lift us all up.
The Recession Was An Opportunity In Disguise
In late 2008 3rd Rock Data, LLC became 3rd Rock Data, Inc. Now it seemed like my timing wasn't so great. The USA had entered the worst recession it had experienced in decades. Business had been decent up until then, but it wasn't bringing in the kind revenue that let me build up enough cash reserves to weather a sustained drop in revenue. But the recession was having an effect on some businesses I hadn't seen coming. It motivated them to increase their efficiency. Business was getting better than ever.
So many lessons learned, So many more ahead
More milestones in the journey followed the recession, many more lessons were learned along the way. My life has been made richer by the many wonderful people in the FileMaker community who befriended me, helped me out when I was stuck on a problem I couldn't solve, and made me realize that sometimes quality time in the Lazy River was a much better option than attending a DevCon session.
So you probably figured out by now that I took and passed the FileMaker 18 Certification exam. It felt good to pass it especially since I was cutting it so close to the final day the exam would be available.
I'm looking forward to hearing more about the new FileMaker Certification exam that Claris will be offering. Since the last day for 18 certification is May 28, 2021, I expect we'll be hearing something soon.
Until then, I hope you enjoyed my reflections on what led up to the end of one era and the beginning of a new one.
Cheers! 
Kent Searight